The Courses
Dare to give them a go?
The Lost Jungle London is 36 holes of extreme adventure golf + 9 holes of foot golf – a thrilling way to spend time with your friends, family or work colleagues.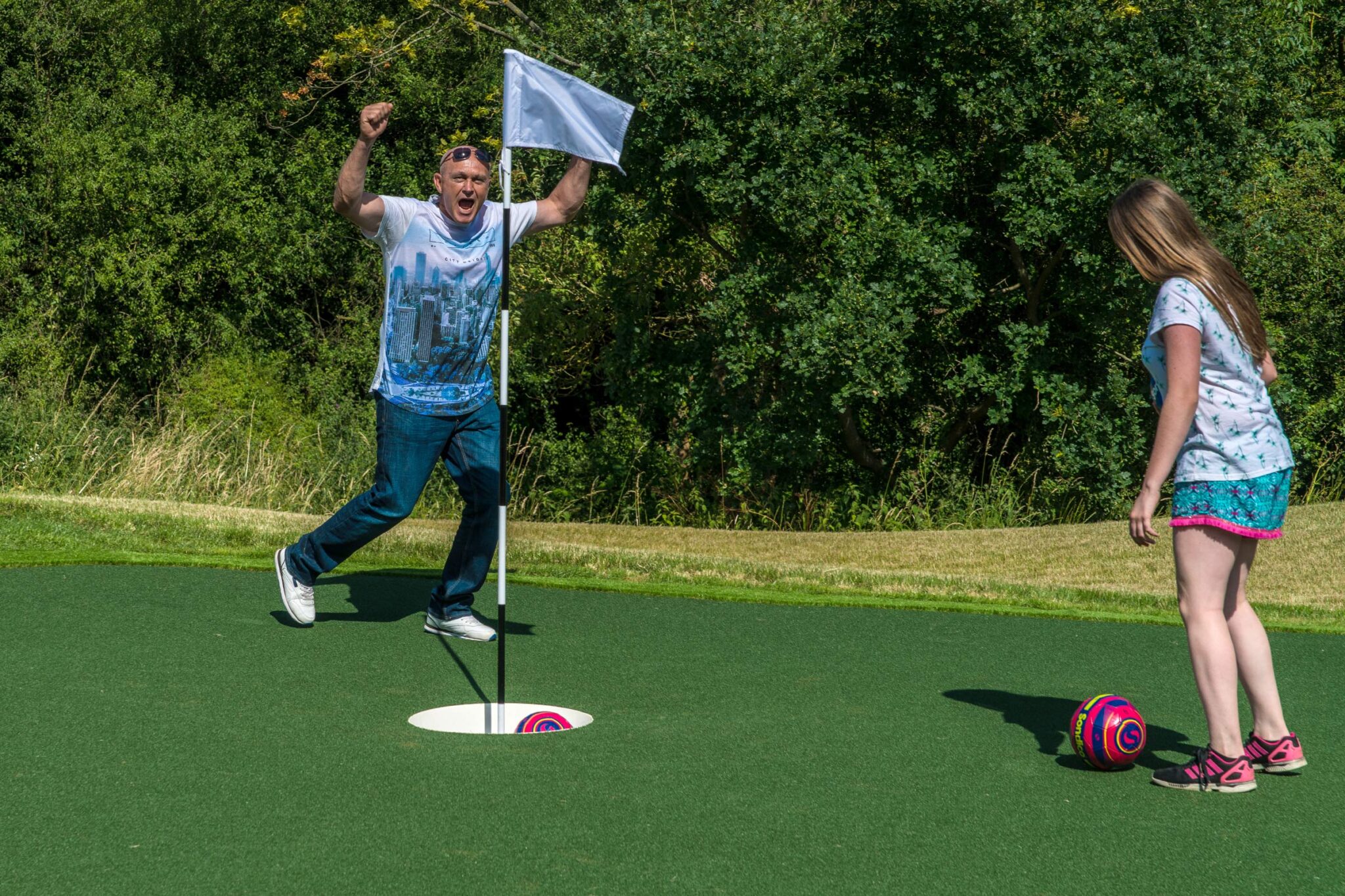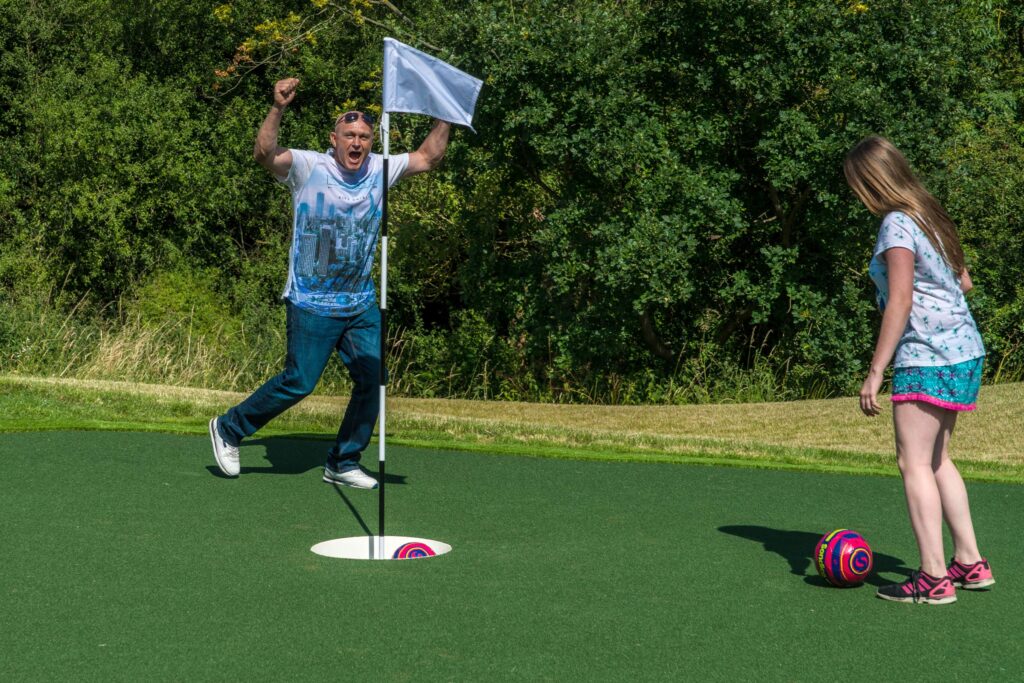 Foot Golf
Footgolf is played on a golf course using a football. The object of the game is for players to kick a ball into the hole using only your feet in the fewest number of shots possible. Footgolf combines the best of football and golf, two of the most popular sports in the world. The course is specially designed using astro turf tee's and greens for all round play.